You are a foreign citizen and you want to get married in Norway but you are not sure if it's possible or how to proceed. First of all, know that it's possible as a foreigner to get married in Norway. However, the Norwegian Tax Authority will check whether you are eligible to marry in Norway. Once they have validated their authorization, you will have validated the certificate of non-impediment (prøvingsattest). Without this certificate, no legal marriage will be possible in Norway.
The processing time to get this certificate is quite long. Processing time can take around 5-6 weeks, assuming everything is in order. Once obtained, your certificate will be valid for a period of 4 months. Knowing its deadlines will help you in planning your wedding.
All right but then how to obtain this certificate? It will depend on your situation, if you are two foreigners who already live in Norway or if you live in another country.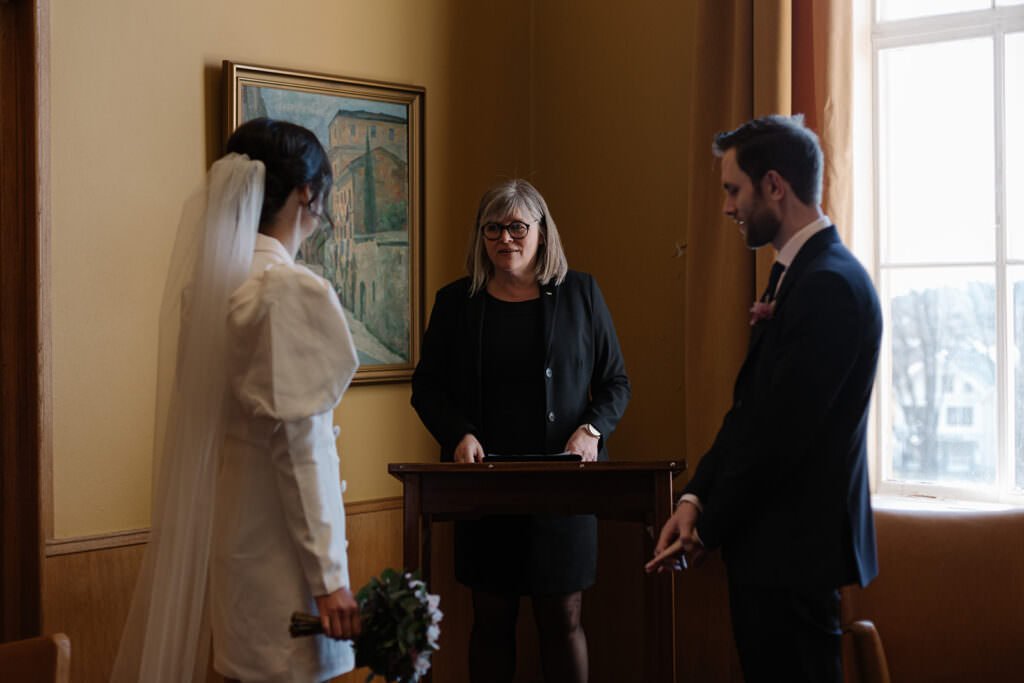 How to get the certificate as 2 foreign citizens residing in Norway?
You'll need to follow the official procedure to get married in Norway if you are foreign citizen and already live in Norway. You can check out this link to see the road to marriage step by step.
You may ask for the document proving that you are legally residing in Norway, I advise you to click here for more information on this document.
All the documents can be sent to the address on this page, click here. You will receive your certificate by post or on your Altinn space.
How to get the certificate as 1 or 2 non-resident foreign citizens in Norway?
If you are 1 or 2 foreign citizen with no permanent residence permit, you'll have to submit more documentation to the Skatteetaten:
separate personal statements for each of you
witness statement (must be completed by a witness on each side)
declaration of separation (if one of you is divorced)
declaration of your identity (passport, birth certificate)
Please note, some countries may have specific requirements, you can consult the list here.
You will have to sent all documents to the Skatteetaten, consult this link to check the sending address.
Once these documents receive and validate, you will obtain your certificate of non-impediment (prøvingsattest). You choose the means to receive it when establishing your file.
Can you get married symbolically in Norway?
Most of the time, foreign couples not residing in Norway choose to marry legally in their country. And the, they perform the symbolic ceremony in Norway. This reduce considerably lighten the procedure and therefore to limit the stress. The only difficulty you will encounter is knowing where you will exchange your vows! The possibilities are endless in Norway. Don't forget that my packages take into account support in the planning of your day. I can therefore help you find the place of your dreams for your ceremony.
And what about same-sex marriage in Norway?
Norway is one of the world's best countries to be LGBTQ+. Indeed, Norway was the first Scandinavian country and the sixth country in the world to legalize same-sex marraige since 2009.
If you want to go further, you can also send me an email now to tell me about your dream day.