Are you ready to get married and looking for information and advice to plan your elopement in Norway? But where to start when you decide to go to a destination that is still little known to us? How do you find a road map to follow when your marriage does not follow any previously paved road? Here is an article that will help you see better! If all this oppresses you, know that planning services are included in all my elopement packages. So don't hesitate to contact me.
SUMMARY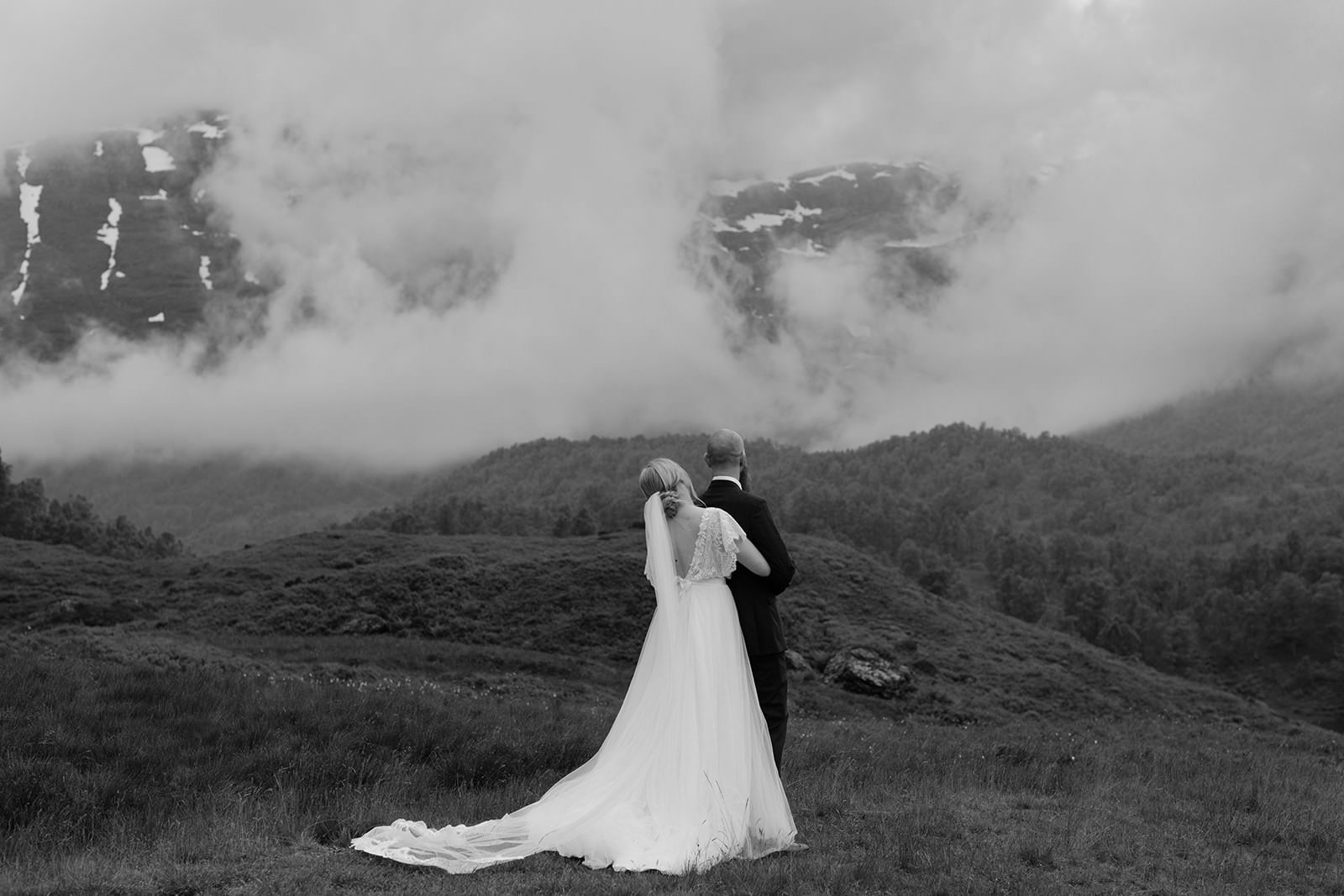 Defining your dream wedding
This step is essential for me to plan your elopement in Norway. Even if you already have an idea of ​​the wedding you would like to live, taking the time to set your intentions will help you in the organization of your wedding. The goal here is to give way to dreams, without putting up barriers or limits. We will see later if your wildest dreams will fit into your budget envelope. To help you get started, here are some essential questions you can ask yourself:
Why did you choose elopement to unite? Does it matter that it happens legally or saying your vows would suit you?
What is the scenery around you? Are you alone, surrounded by nature? What kind of landscape do you imagine?
What does your ceremony look like? Do you want to integrate rituals? Have a ceremonial officiant?
What is your wedding style? Simple and minimalist? A rural and bohemian spirit? or rather aesthetic and poetic?
What experience(s) do you want to have? Do you want to be closer to nature? Would you like to try a local culinary experience? Do you want to live the Norwegian experience?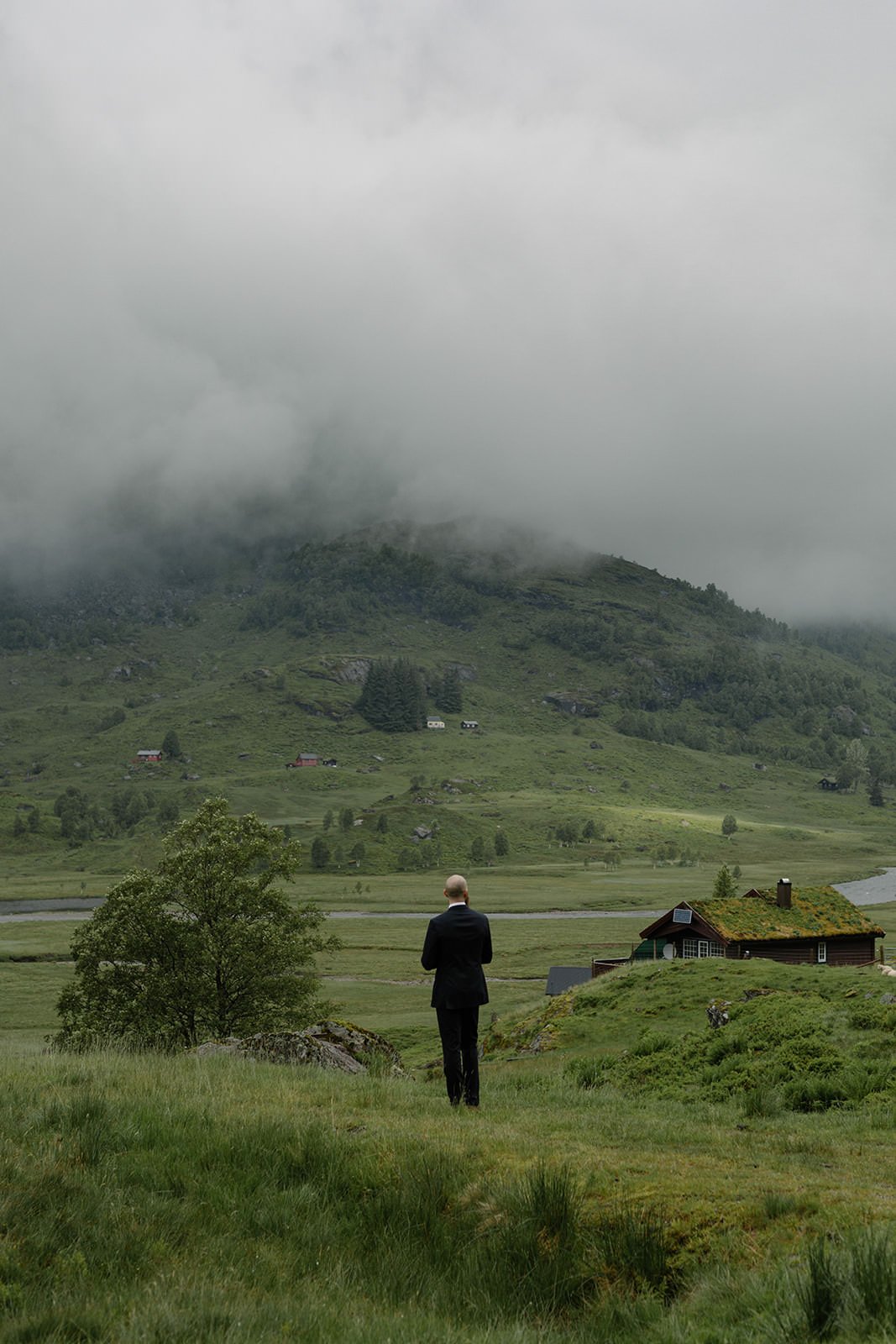 You will have to make compromises. But answering each one of these questions will allow you to listen to each other.
Bring your wedding to life and define your style
Once you are clear on your dream wedding, you'll have to create your database with your keywords. It will help you to keep an eye on the atmosphere of your wedding. This step should allow you not to scatter and to stay true to your choices. Once you have a good overview, it will be easier for you to create your inspiration board. This will allow you to bring together in one place everything you dream of for your day: type of landscape, decoration, outfits, accessories, and color palette... If you feel lost in the realization of your inspiration board, don't panic. I discuss this with you when planning your day and we will work on it together if you decide to book me for your dream day.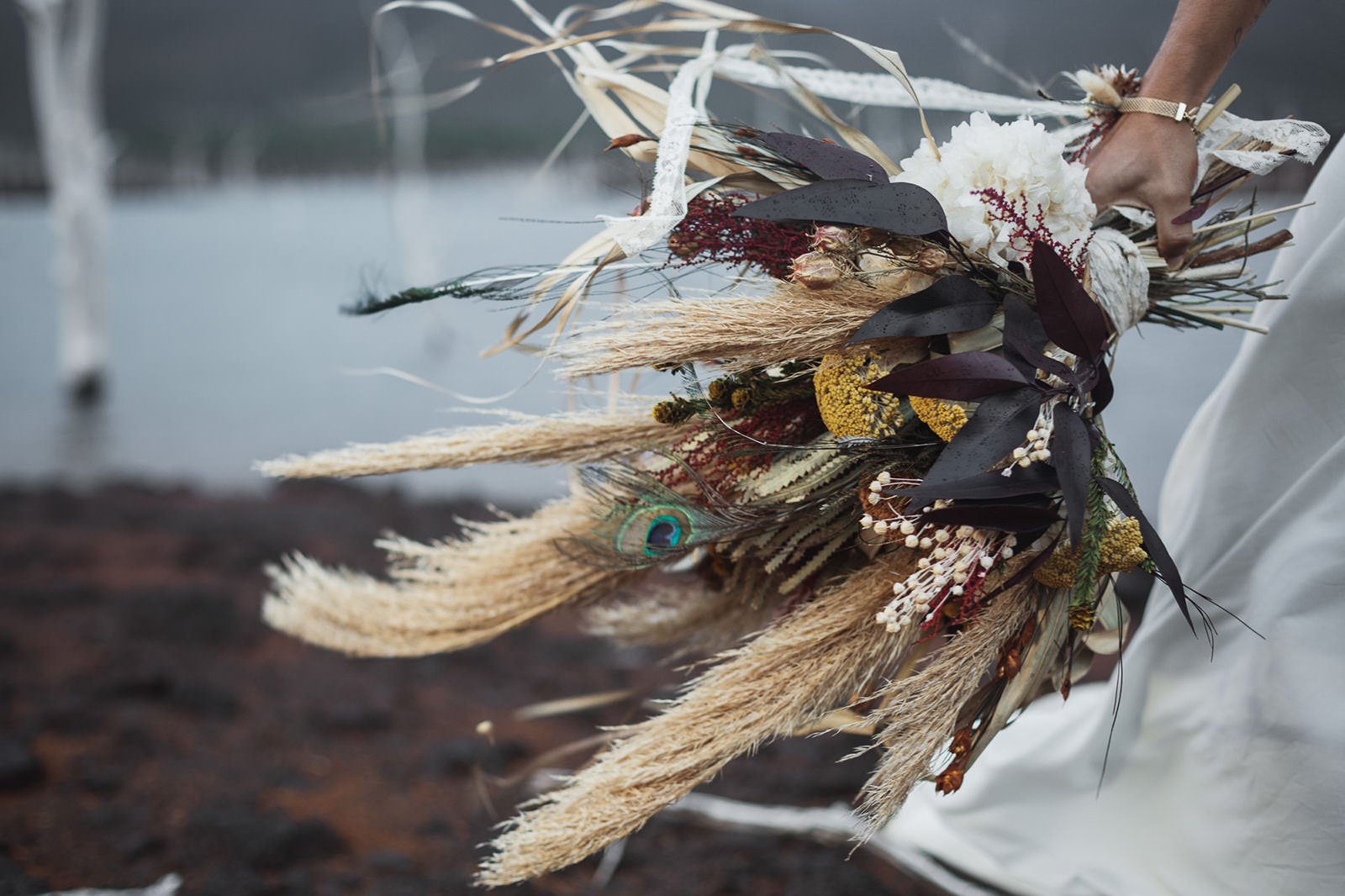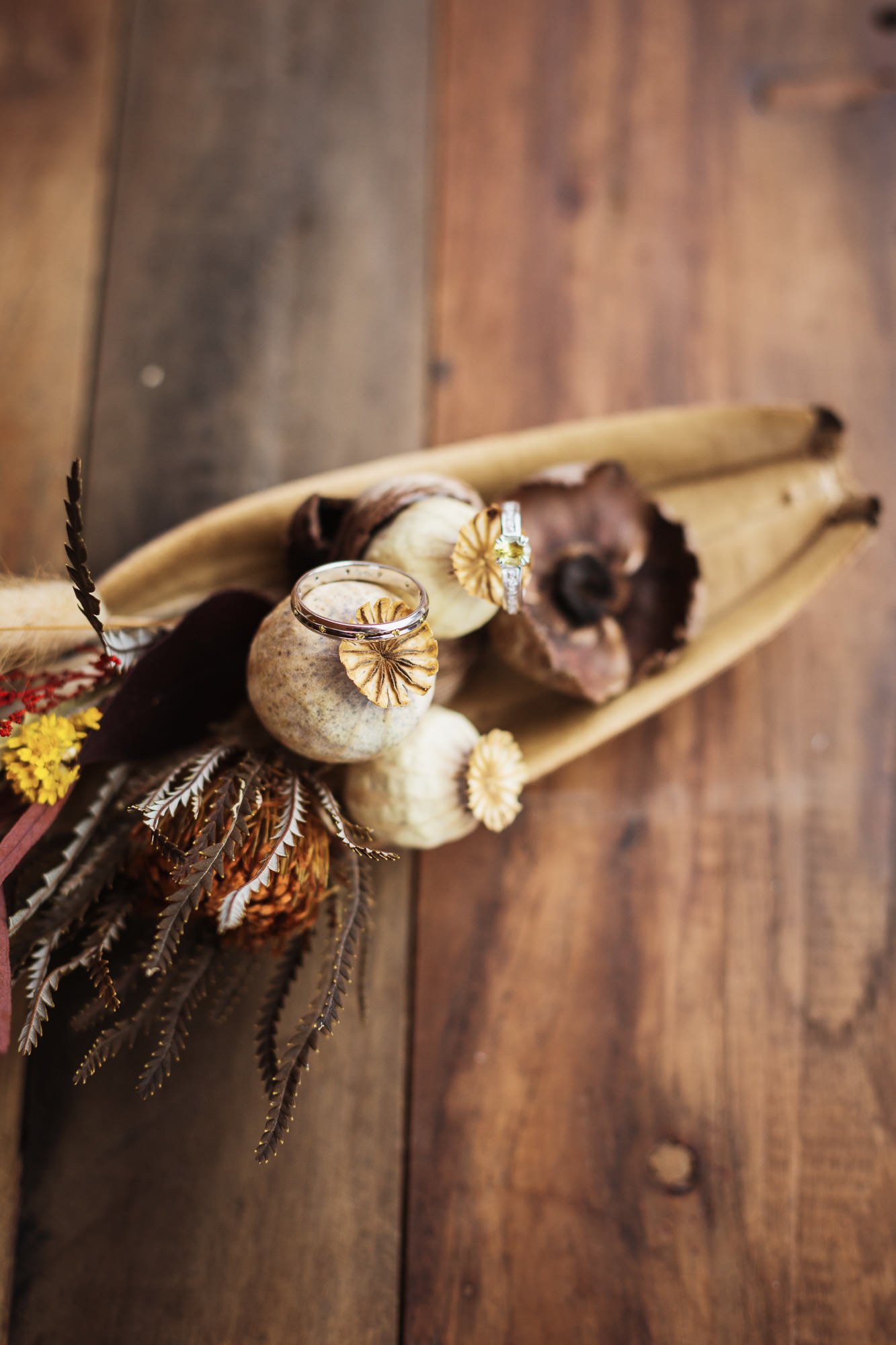 Establish a budget
Defining your budget will allow you to prioritize things to plan your elopement in Norway. Your expectations may be lowered. You will have a better view of the service providers you can afford. You will avoid frustrations. Your budget will vary during the organization of your elopement. However, determining a maximum budget to devote to your big day will bring you more peace of mind. One of the benefits of elopement is that you control your moment! It's up to you to choose between extravagance, minimalism or another variant. The elopement will adapt to you because it is tailor-made for you.
I insist here on the mention of "specialized in elopement". Indeed, its role is to support you in this adventure that will be yours. The choice of your elopement photographer is one of the most important in your adventure. The photographer will be with you in your intimacy during your day. Most of the time, you'll be just you and the photographer. It's essential that the feeling passes well between you. You'll ensure an adventure without stress and with a good atmosphere. I highly recommend a video call to get to know each other better and find out if you two are feeling good or not. If you have a crush on the person and their work then don't wait to book it as soon as you have a date. It's better to book your photographer too early than late.
Legal conditions for getting married in Norway
Many couples choose to complete the administrative formalities in their country of origin. Between the language difference and the regulations, your request could quickly become tedious. There is no question of discouraging you when it comes to your dream of getting married in Norway. If you are two foreign citizens and want to have an overview of the steps to follow, you can consult this link. If you decide to hire me for your day, I can also help put you in touch with a competent person.
Most foreign couples choose a civil marriage in their country of origin. Then, they carry out their symbolic ceremony in a breathtaking place: a view of the fjord, at the top of a mountain, at the foot of a waterfall. The options are endless.
Identify the dream location with the help of your photographer
Your photographer specializing in elopement in the middle of nature has the mission to help you in the search for your dream place. Norway is full of wonderful landscapes that will blow your mind. There are a lot of places where you can find yourself without anyone around.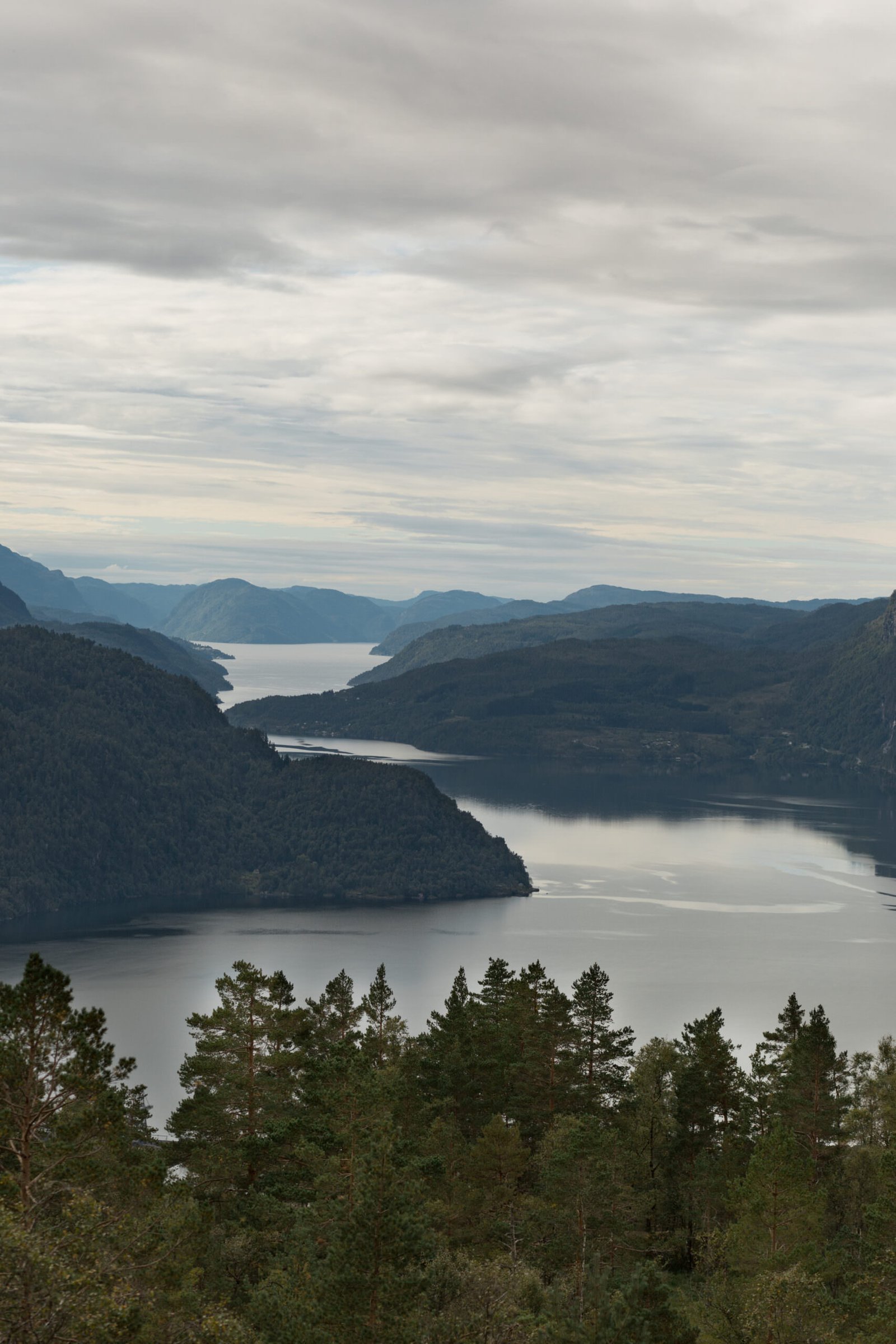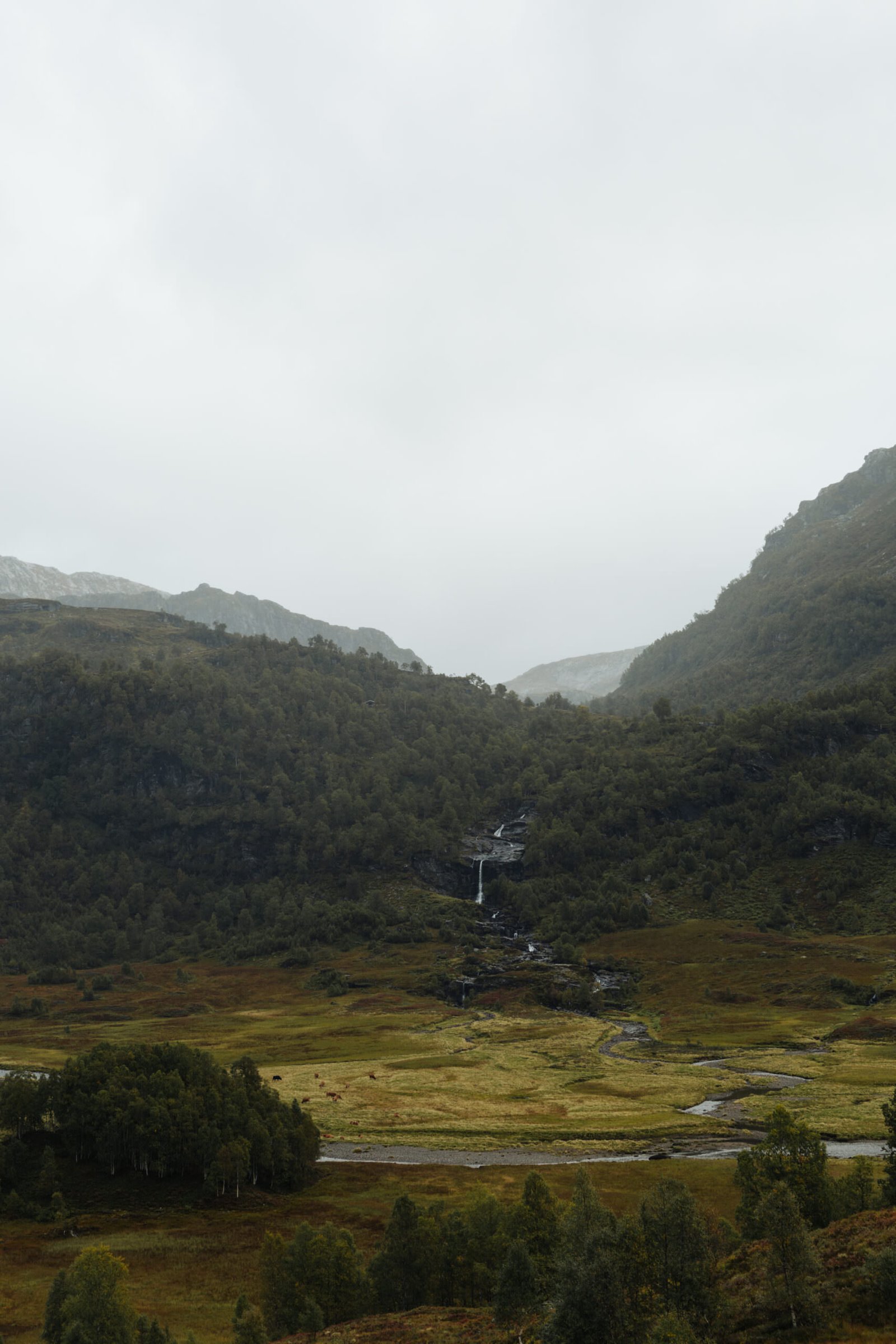 Plan your Elopement day in Norway
Sometimes, couples think that an elopement is just saying vows and spending an hour taking pictures. And yet, it's much more than that! Your day deserves to be fully documented so you can relive the entire experience.
Depending on the season you have chosen, the schedule will have to be adapted. In Norway, the days can be very short in winter with very little sunshine. Some roads are also closed which can increase travel times. The schedule will also have to adapt according to what you want to experience during this day.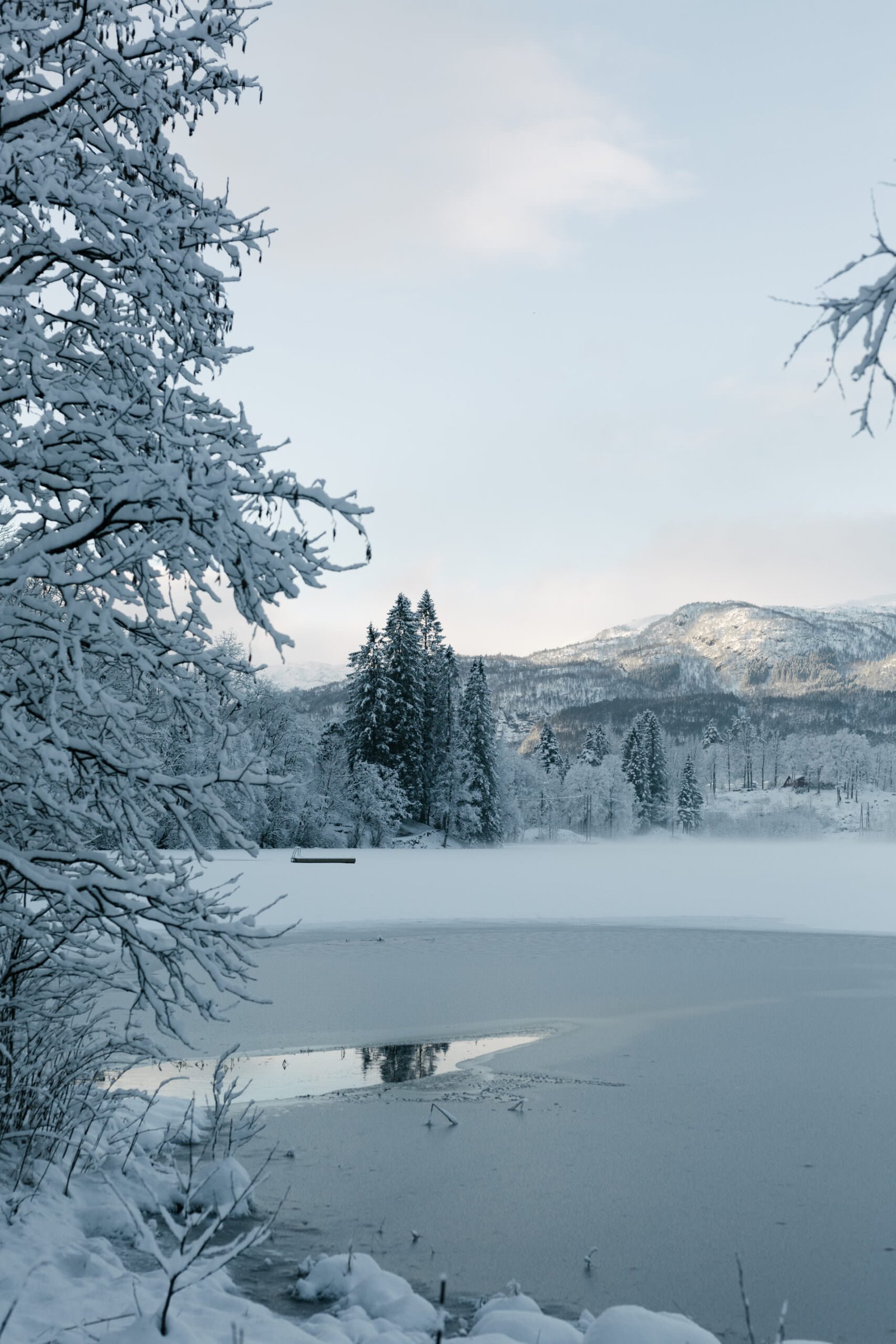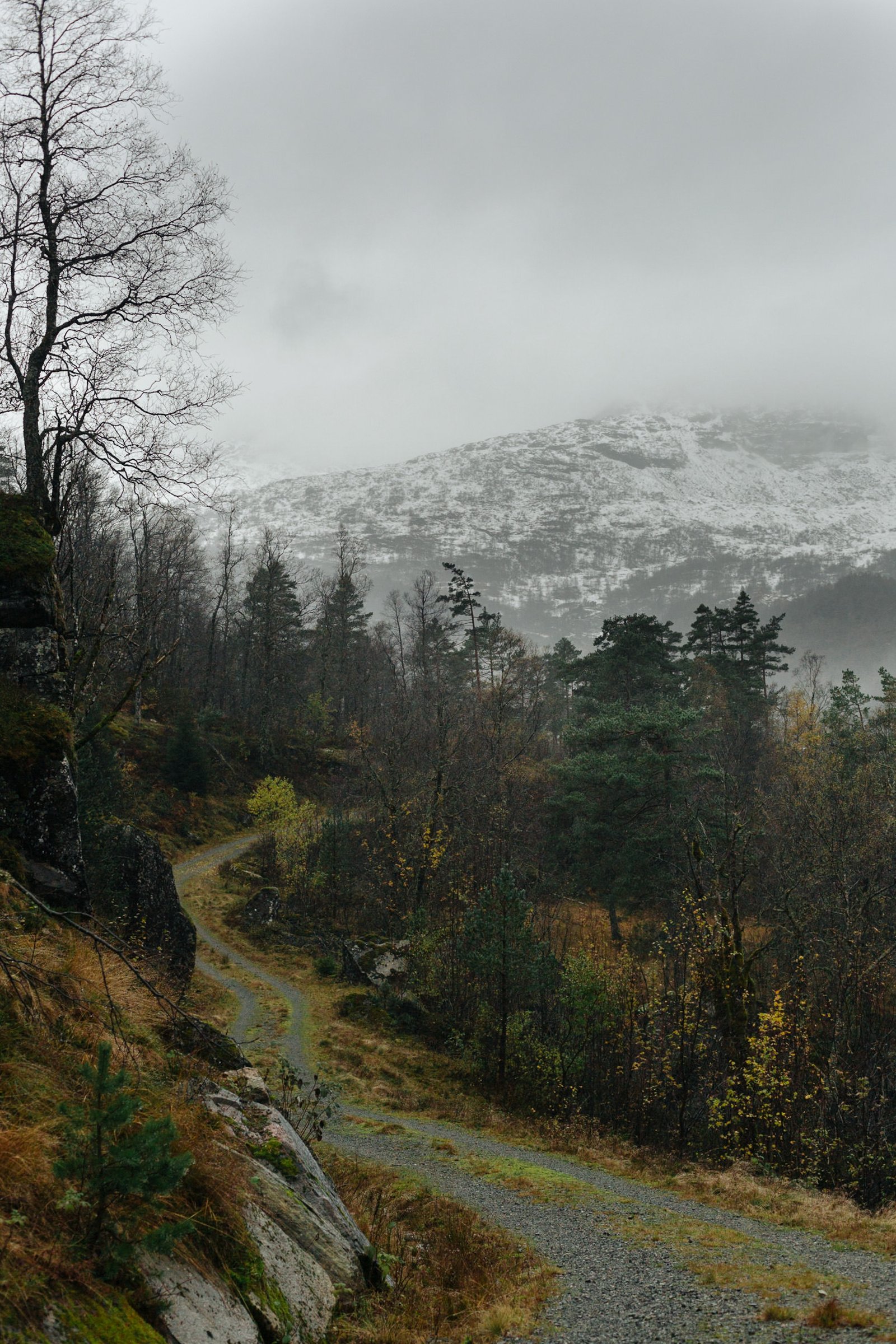 All these parameters must be taken into account when carrying out your schedule. Once again, I will bring you my help and expertise in the development of your timeline's day.
Finalize your departure : checklist
Now that you have planned your elopement day in Norway, it's time to prepare your languages. This checklist will give you the essential things to remember for your big departure:
Your passports and tickets
Your alliances
Your wishes written on a pretty paper in your diary
Your wedding outfits, accessories, shoes, and jewelry
Invitations (if you come with your family)
A mini make-up bag for possible touch-ups
A jacket or blanket
The contact details of your service providers
Accommodation and transport booking information
Any other details that are important to you…
However, the most important thing will be to relax for D-Day and just enjoy every moment.
Here's where to find more info on having me as your photographer.